Who knew there were so many months which celebrated specific foods???!!! Well, if any food is to be celebrated, popcorn should definitely be on the list! I LOVE popcorn! Popped, caramel, it really doesn't matter, I LOVE popcorn!
I thought it would be fun to share some popcorn fun facts with you which I found on-line - did you know . . .
Compared to most snack foods, popcorn is low in calories. Air-popped popcorn has only 31 calories per cup. Oil-popped is only 55 per cup.

Popcorn is a type of maize (or corn), a member of the grass family, and is scientifically known as Zea mays everta.

Of the 6 types of maize/corn—pod, sweet, flour, dent, flint, and popcorn—only popcorn pops.

Most U.S. popcorn is grown in the Midwest, primarily in Indiana, Nebraska, Ohio, Illinois, Iowa, Kentucky and Missouri.

Most popcorn comes in two basic shapes when it's popped: snowflake and mushroom. Snowflake is used in movie theaters and ballparks because it looks and pops bigger. Mushroom is used for candy confections because it doesn't crumble.

Popping popcorn is one of the number one uses for microwave ovens. Most microwave ovens have a "popcorn" control button.

The world's largest popcorn ball was created by volunteers in Sac City, Iowa in February, 2009. It weighed 5,000 lbs., stood over 8 ft. tall, and measured 28.8 ft. in circumference.

If you made a trail of popcorn from New York City to Los Angeles, you would need more than 352,028,160 popped kernels!
Around this house when we watch a movie - particularly with the grandsons - I often hear things like, "I wonder how long it will be before I smell popcorn?" Josiah said this one day and of course, the answer was, only a couple minutes! I couldn't resist making it for him!
Caleb is a fan of popcorn, too . . . whenever I pop up a bowl, both boys will climb into their poppa's lap to eat popcorn with him while they watch the movie! Of course, when their bowl is empty, I often end up with sweet boys climbing into my lap to share my bowl! Which, of course, is absolutely fine!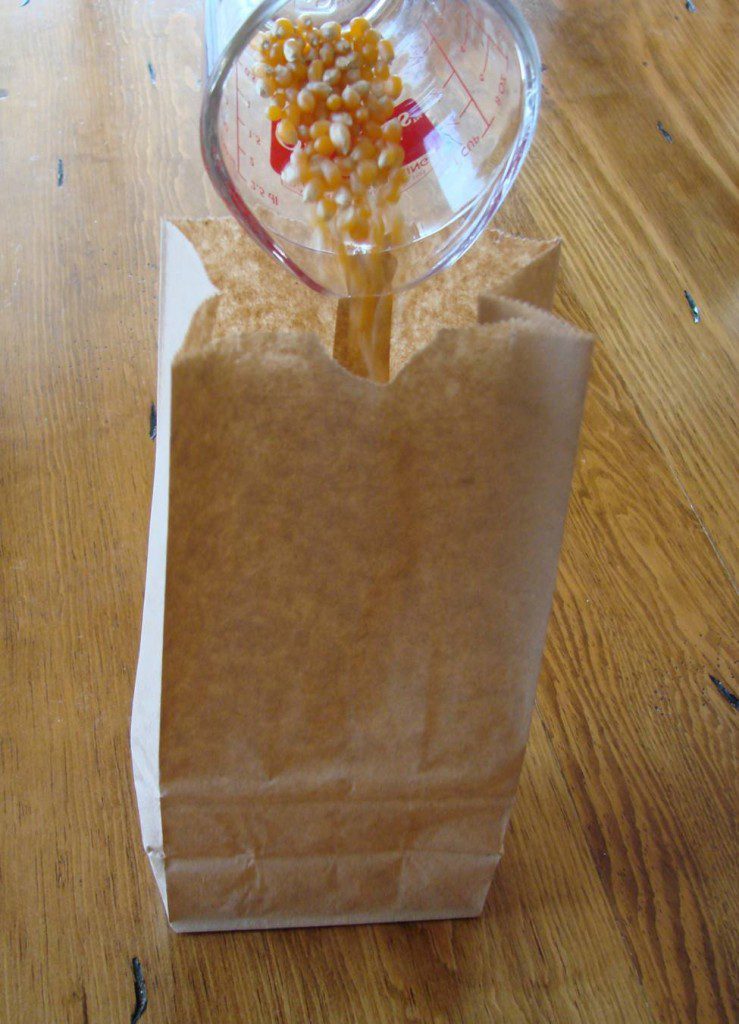 There are lots of ways to make popcorn - in a pan on the stove, hot air popper, regular electric popper or microwave. Last February I shared a recipe for making your own microwave popcorn - you'll find it at this link. I also shared a tasty recipe for caramel corn, which you will find at this link.
My favorite popcorn is white, red or blue, popped and topped with butter and salt! Yum! My husband and grandsons enjoy Kettle Korn! What is your favorite way to enjoy popcorn?