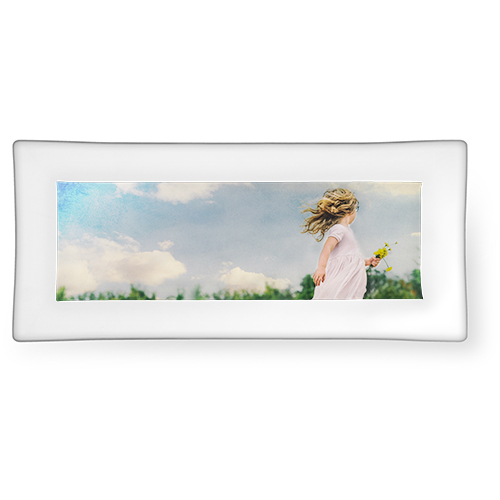 I love photos of my three, sweet grandsons! What grandma would not???!!!! So, when I have the opportunity to put favorite photos on cups, magnets, photo
books . . . or pretty much anything, I'm very happy to do so!
Shutterfly gave me the opportunity to try some of the new products they have in exchange for me writing my opinions about these items . . . I'll be sharing more about them next month, but today I wanted to let you know about their new photo trays, not only because they are beautiful, but because they are making one available for me to give away!
Photo Catch-all Tray
Made by - Shutterfly
Favorite Features -
Options! You have eleven options for designs from which you may make your own tray. (I chose the photo gallery and the option for three photos!)

The finished tray is absolutely lovely!

The entire process is very easy . . . it is easy to upload your photos, choose the ones you want to use and place them on the tray. Ordering is easy, too!

Makes an unique and lovely gift which is sure to be treasured!
Shutterfly says; "
Create a space which is uniquely you down to the details. Personalize this stylish glass tray, which can be used as a catch-all for keys or jewelry, as well as a serving piece for food. It's fun, functional and unique.
Not for oven or microwave use

Any white areas in pictures will print translucent

"
I found this glass,
Photo Catch-all Tray
to be absolutely beautiful! I chose photos of my grandsons when they were each about two years old, "driving" my old, blue pedal-car! With photos of my grandsons, the finished tray had to be perfect!!! I'm happy to say when I received the tray, I was extremely happy with the quality of the tray as well as the quality of the printing of my photos upon the tray. It turned out extremely nice!
I'm very happy to say, not only did Shutterfly make a
Photo Catch-all Tray
available for me to review, but they are making another available for me to give away (USA only)!
If you live in the USA, are over the age of 18 and would like to be included in this giveaway for the
Photo Catch-all Tray
, which will be on November 28, 2015, please comment below to tell me about the photo(s) you would put on the tray - I, as mentioned, put photos of my three grandsons when they were each about two years old in my old, blue convertible pedal-car!
In addition if you have followed on Google Friend Connect, followed by liking on facebook with the tab in the "Find us on Facebook" box ON THE BLOG or at
this
link
(not just liking the post) and/or have followed grandma's cookie jar by email you will receive one entry
for each of these which you have done
. Plus, if you "share" this post, you'll receive another entry (please let me know if you share on facebook, and/or google +, and or twitter as you will be able to receive one entry for each of these which you use to share). This will help me be able to draw names from among people who would like to win the
Photo Catch-all Tray
a
s
it gives you several ways to enter the give-away! Thank you for reading grandma's cookie jar and for sharing it with the people you know!