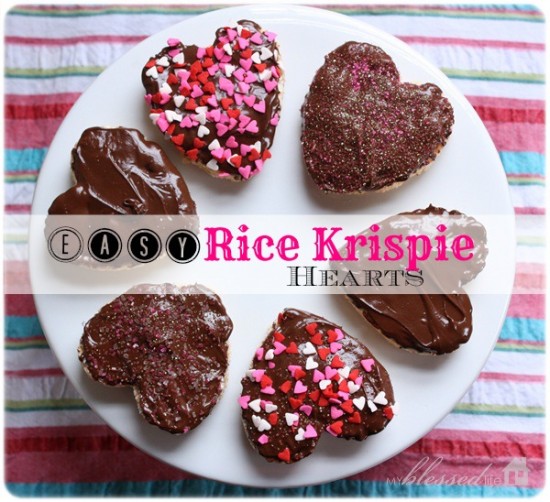 I have been a "fan" of rice krispie treats since I was a child. I, of course, have been a "fan"
of chocolate . . . probably from birth! :-) So, when I found this recipe on Pinterest for
Valentine's Day Chocolate Covered Rice Krispie Hearts . . . well, of course I had to share it with you . . . and make plans for my grandsons to make some, too!
Just follow this link for the recipe and get ready for some chocolate rice krispie fun! This could be a great item for your grandchildren to make and then take to neighbors, the church secretary, janitor, teachers at school, the secretaries
at school, the school janitor, their friends . . . well, to anyone who's day would be brightened with a chocolate rice krispie heart! Of course this would be anyone and everyone! Enjoy! :-)