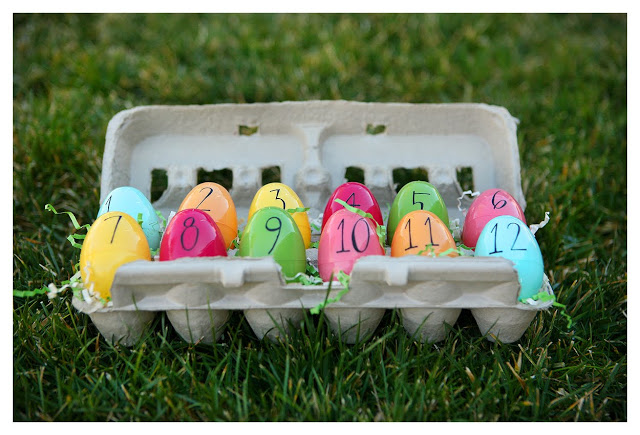 I was browsing on Pinterest and found a fun craft for you . . . one with which you will certainly be able to delight your grandchildren. This idea is for an Easter Count Down and just needs an egg carton, a dozen plastic eggs and some fun!
All you do is number each egg, from one to twelve and then fill each egg with something fun . . . could be a piece of candy or better yet, a piece of paper with a fun activity on it . . . such as; dye Easter eggs, make egg-shaped sugar cookies, read about the resurrection of Jesus, have an Easter egg hunt, watch an Easter movie, send an Easter card to someone you love, color an Easter picture, make an Easter craft, sing a song about Jesus . . . or ideas you come up with yourself! You could do a mix of candy in some eggs and ideas in others . . . whatever you like!
Make your Easter Countdowns - one per family or one per grandchild, give them to them to take home and be sure to ask them about the things they do the next time you see them as they count down to Easter! Have fun!